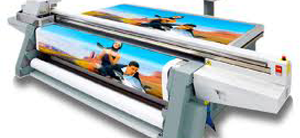 Digital Printing
Digital printing offers clear advantages over conventional printing technology – it's the latest solution for those projects where you need just a small quantity printed, a rush turnaround time, or affordable pricing. Digital printing is the solution
Brochures
Displays
Logos
Form Letters
Envelope Stuffers
Newsletters
Direct Mail Pieces
Presentation Materials
Sales Proposals
Management Reports
Photographs
Charts
Graphs
And, so much more!
Or, let the creative designers at ColorSource create the image, design, look, or message you need!
Advantages of Digital Printing
The advantages of digital printing are that anything you can create on your computer, we can digitally print for you as quickly as the text, data, images or message can be transmitted digitally from your computer to ours. Digital printing is the perfect solution for when you need your marketing collateral right away and at the best price.
Perfect for small runs
Same price for spot color and full color
Print it Now! Digital Printing is as fast as a stroke on your keyboard or a click of your mouse!
Or, store the image and print on a routine or intermittent schedule!
Add variable data to tailor your message or communication to the needs or interests of a unique audience or in response to new developments or current events.
Print them cost-effectively.
Take advantage of ColorSource's mailing service and use digital printing to get your message or image out to every person in your mailing list or every prospect in your client files.
We proudly serve Atlantic, Camden, Cape May, Cumberland, Burlington, Gloucester, Middlesex, Mercer, Monmouth, Ocean, and Salem Counties in New Jersey. In Pennsylvania, we serve Bucks, Delaware, Chester, Montgomery and Philadelphia Counties.