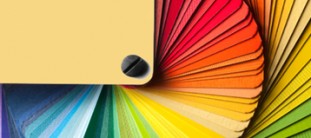 Creative
Creative Services
The way you convey your products and services needs to be compelling. How are you different from your competition? That's where we come in! Our 30+ years of marketing, advertising, and design experience makes you stand out from your competitors and get the results you want.
Graphic Design
ColorSource can help you with the entire creative process from concept to creation. Our designers are award-winning, with years of experience in a diverse array of industries. We know how to make your product or service stand out from the rest. We also provide package design, photography, content and project management, to ensure that your product/service looks just the way you want.
Content Writing
Strength in writing is an art form, and the words can make a campaign's success. The content must be persuasive and compelling to catch the attention – of an interested customer. That's where we come in! Whether you want to compel or persuade, show compassion or envy – our content brings it all together.
Strategic Marketing
Once we understand what makes your company stand out from the others and identify your target markets, we put together a strategic marketing plan for achieving your goals. Our recommendations are based on interviews, surveys and hard research, which is why we get results.
Advertising
We also offer media buying services, which can assist you in creating the right advertising plan to ensure that your advertising dollars are spent wisely. We offer marketing consulting, media research, media planning, and rate negotiation. Our media research covers print, outdoor, radio, TV, and online.