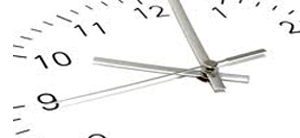 On-Demand Printing
 ColorSource's Print on Demand Service puts you right where you want to be: In command of the success of your business.
With our digital printing capabilities at ColorSource, you can print almost anything you want, whenever you want it, in as many quantities as you need.  You can even print just one!
Brochures
Letterhead
Envelopes
Business Cards
Posters
Banners
Newsletters
Direct Mail Pieces
Envelope Stuffers
Presentation Materials
Merchandizing Displays
Business forms
Instant Communication With On Demand Printing
On Demand Printing is the perfect service for our fast-paced times of instant communication! The professionals at ColorSource become your support system and take on the role of project manager.
You take full control of the document generation and utilization process:
You design it
Create your own digital file
Maintain your own file or have us do it for you
Determine how many copies you need
Make modifications, tailor it for a specific client, or scrap it and start anew
Get it fast – just tell us when, where, and how many you want
Save money, by paying for only what you need
Last Minute On Demand Printing
On demand printing is there when your team needs a dozen copies of a Power Point presentation for a last minute meeting, or a handful of brochures for an unexpected sales opportunity, ColorSource is just a call or email away. Upon receipt of your order and instructions, we'll have it ready as quickly as your people can be here to pick it up.